The Masters Golf Tournament brings quintessential images of pristine greens, green jackets, and azaleas to mind. Although springtime is the season for the Masters, you should understand that the weather can be quite unpredictable.
For this reason, you should be better prepared and wear the right golf attire. According to the official Masters dress code, everyone should wear appropriate clothing and shoes always. So, what does appropriate clothing means?
In this article, we will provide a quick guide on what to wear to the Master's Golf Tournament for both men and women.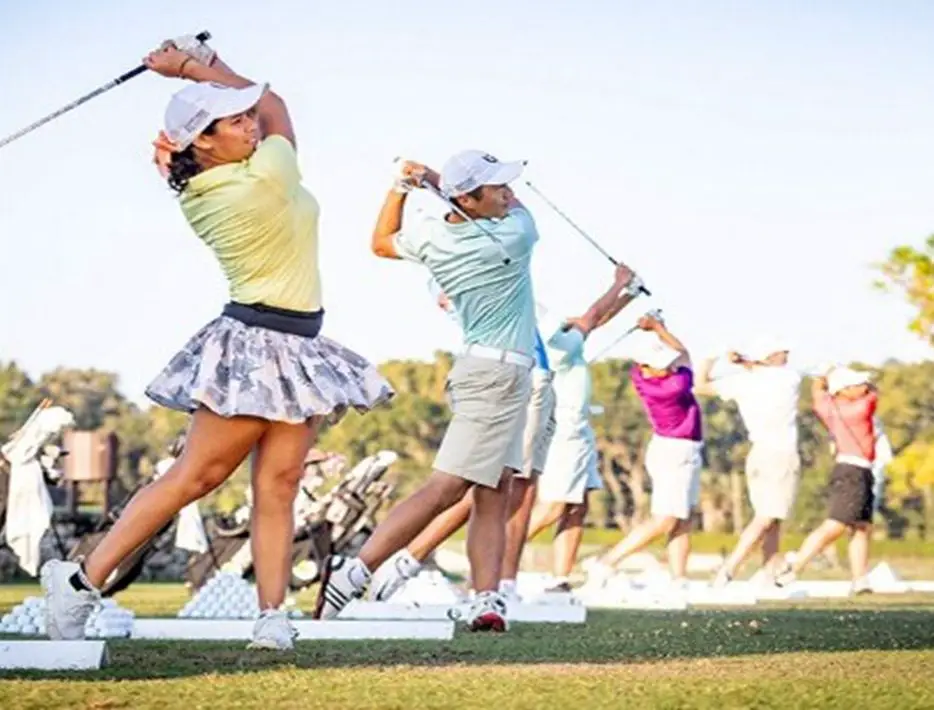 Dressing appropriately for the Masters Golf Tournament is quite simple. For men, pants or khaki shorts paired with a t-shirt or collared shirt is great. A golf cap and sunglasses are also great. For women, pants or tailored shorts paired with a casual top or blouse are fine. Tennis shoes, loafers, and sneakers are great choices of footwear for both men and women.
Masters Golf Tournament: The Essentials
April is undoubtedly one of the most stunning months in Augusta. The afternoons can warm up to a nice average of 25º C. On average, the late mornings and afternoons are mostly warm. However, the average low during Masters Week in Augusta is 13º C.
Therefore, it is important that both men and women wear a light pullover or jacket to keep warm during the cooler mornings. It is essential that your jacket or pullover is light enough to stuff into your bag or tie around your waist when the late morning sun starts shining and it begins to get warm.
Having layers is your best bet because you can't go wrong with it. It is easier to shed some layers off than hug yourself in the hope of getting warmth.
Masters Men's Attire
For men, the common look to achieve is golf casual. You can also go for a more casual look but you should stay away from denim for Masters Tournament. Let us look at the essentials for men's attire for the Masters event.
Shirts
A collared shirt or a more casual-looking t-shirt is a good option for the Masters golf. You should ensure that your shirt is ironed so you don't look tacky on arrival. Make sure that your shirt is also tucked in and consider using a matching belt.
If you are unsure of the right color to wear, consider gray, black, white, or any other earth tones. You cannot go wrong with any of these. You may also opt for a button-down shirt with rolled-up sleeves if the weather is hot. If the weather is cool, a golf jacket would be a great addition to your shirt.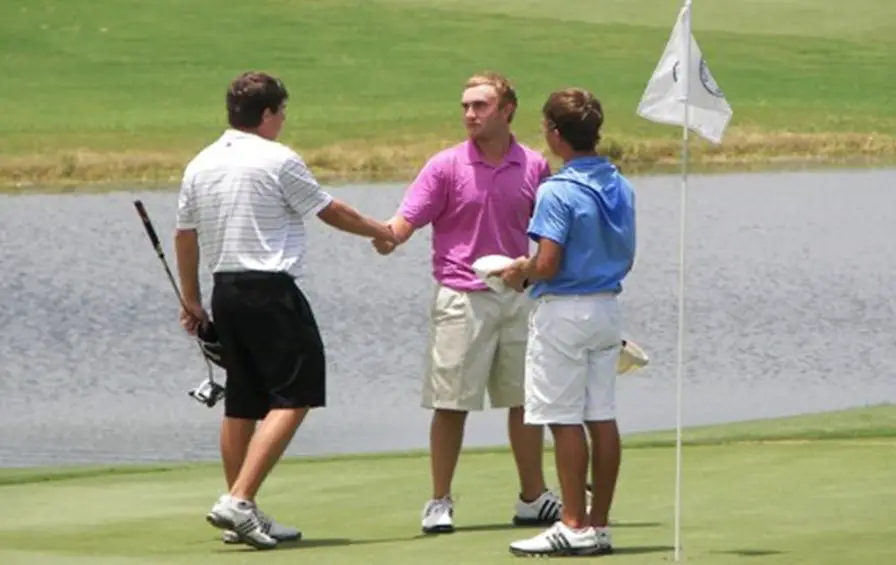 Bottoms
Nicely ironed shorts or khaki pants would be a great choice of bottoms to wear. You can choose a color that complements your shirt lightly and make sure it is ironed too. As mentioned, ditch the denim as it is not appropriate for national golf of the same status as the Masters. The whole idea is to look cool and sharp.
Footwear
Nothing beats a clean pair of sneakers or tennis shoes at a national golf club course for men. Leave out the flashy tennis or basketball shoes. They are perfect for other events but not for Masters Golf Tournament. If you want something dressier, you can go with a loafer with a soft sole.
Men can also pair their golf attire with accessories. Hats are very important, especially if you are sun-sensitive. We recommend that you wear a golf cap. A pair of sunshades are also not out of place in a golf club at the Masters.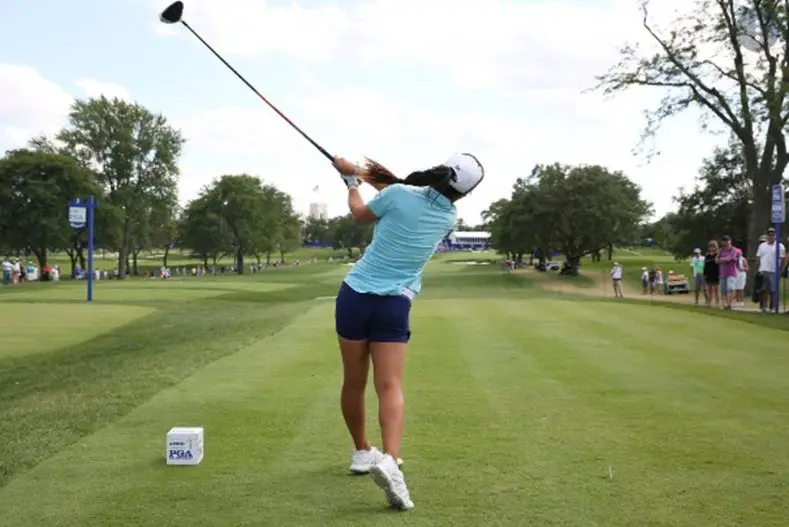 Masters Women's Attire
Women have more freedom regarding their dress code as spectators at the Masters tournament. While they have a little bit of leeway, they still have to maintain the sharp and nice loo.
Dresses/Tops
You can't go wrong with a tasteful sundress, polo, or V-neck. Women need to dress appropriately because they may find themselves on the ground. Therefore, tight-fitting sportswear or other snug attire would be a poor choice.
Bottoms
Leggings are a no-no for the Masters Golf Tournament. A pair of pants, a skirt, or shorts would be an ideal choice. Golf skirts with shorts underneath are often the perfect choice as they aid free and quick movement without revealing too much flesh. The whole idea is to look clean-cut and classic while being comfortable.
Footwear
The best footwear to wear for the Masters golf includes tennis shoes and sandals with comfortable soles. Your footwear should also have a back that wraps around your ankle. That is to ensure that you are not scrunching your toes constantly to keep the sole of your shoes on your foot. It is not recommended that you wear heels to the national golf club.
However, if you still want to wear something with heels, you should consider a pair with slight heels, such as low wedges. Ballet flats with rubber soles are also a great idea as they would not allow you to slide on the grass. You should never wear flip-flops as a part of your golf attire. (1)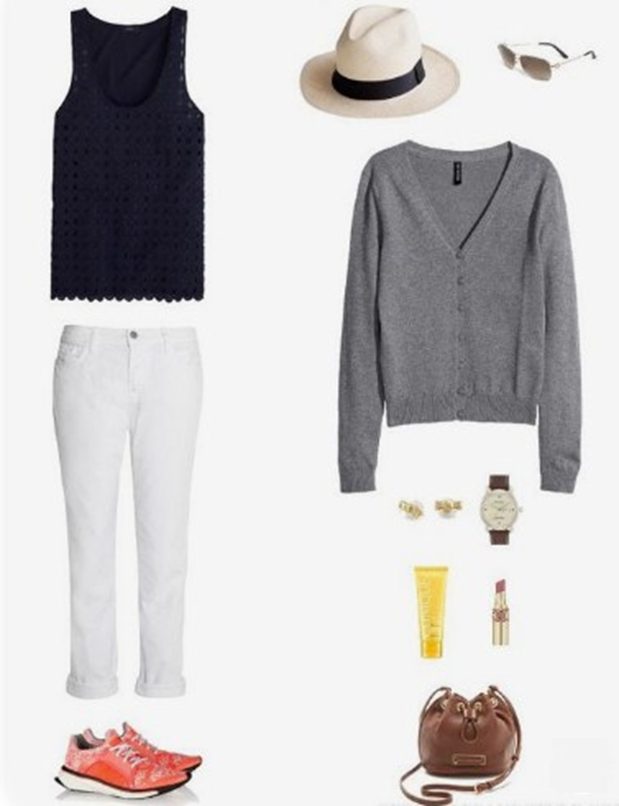 Accessories
You can accessorize your attire but you should not overdo it. If you are attending the Masters golf for the first time, you get conversant with the changes in elevation across the course. That means you should dress for the occasion.
A floppy hat is a great idea and you should not forget to carry your favorite sunglasses along. We strongly recommend that you wear sunscreen to protect your skin when the sun goes high up. It is important to plan and dress for the weather so you can maintain a comfortable body temperature all through. (2)
When it comes to a bag or purse to carry, we recommend that you choose a smaller bag or purse. According to the rules in the Augusta National, you are not required to carry a bag that is bigger than 10 x 10 x 12 inches in its original state. You may want to consider a bag or purse on the smaller side.
There are specific items that are prohibited on the course. For a start, cell phones are not allowed on the course. So, if you plan to meet up with friends, later on, consider wearing a watch so that you can keep a tab on the time. If you want to make a phone call, you will find phone banks across the Augusta National.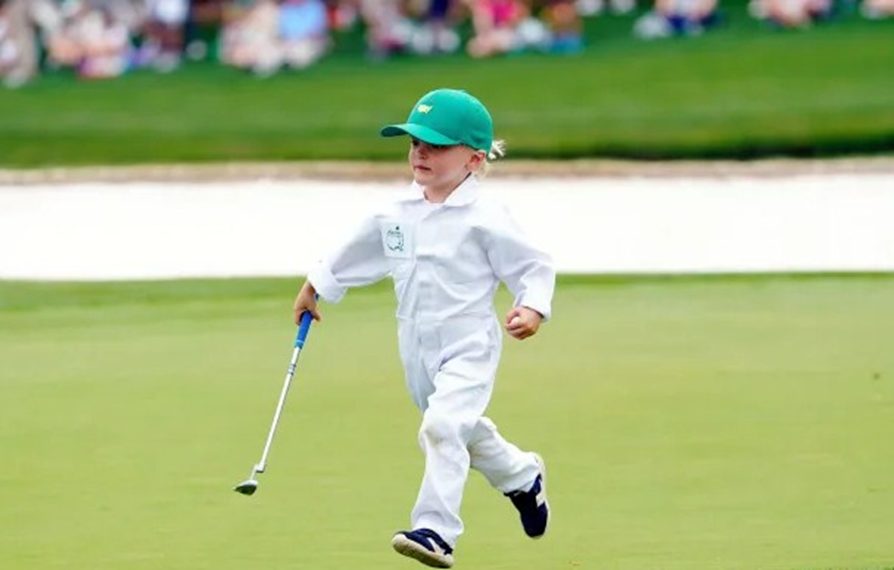 All local calls you make on the course are free calls. If you are going with kids, ensure that you dress appropriately for them. Older kids should follow the same dress code as adults. For younger children, southern smocked outfits will look great on them.
You will find several stores that offer golf-themed outfits that you can wear for your little ones to make them look their best.
Wrapping Up
As mentioned, the rules for the Masters Golf Tournament are simple. Wear an appropriate and casual outfit that makes you feel and look comfortable. Dress comfortably and practically. Remember to dress for the weather. The weather in Augusta is unpredictable, so get the right clothing.
Take a look at some of our related articles below.
---


References
(1) Ballet – https://www.britannica.com/art/ballet
(2) body temperature – https://www.webmd.com/first-aid/normal-body-temperature